Money Talks: Psychoanalytic Views Inside and Beyond the Consulting Room 19/11/21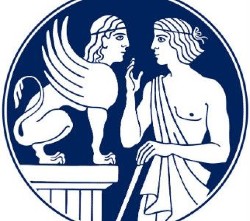 Money Talks: Psychoanalytic Views Inside and Beyond the Consulting Room
Friday 19th November 2021, 16:00 – 17:30 GMT
(Local times are shown in the drop down on the registration page)
This webinar will be in English.
Panellists: Salman Akhtar, Jennifer Davids, Leopold Nosek
Moderator: Silvia Wajnbuch
Jennifer Davids writes: Covid-19 has made many of us more aware of the fault-lines and socioeconomic inequalities in our society. Money has taken on different meanings and generated a range of anxieties. In this webinar the psychic meanings of money will be considered for adult and child patients. The issue of money in the consulting room will be explored. Money is often associated with unconscious phantasy and reveals aspects of our earliest object relationships. Money can feel like an uncomfortable subject to think and talk about. Yet its omission has detrimental costs. Money talks – it has power, can represent security and freedom. In these Money Talks a forum is offered in which to think and re-think psychoanalytically about something described by Yablonsky "as mysterious as sex, as steeped in ritual as religion and as volatile as politics".
Register for your free place below; if you are unable to attend the live session but would like to receive a recording, please continue to register and a recording will be automatically emailed to you once the live session has ended.
For further information about the IPA's webinar programme, or to watch recordings of all our past webinars, please click here.

Silvia Wajnbuch

Chair IPA Communications Steering Committee

Monica Bomba

Webinar Organiser

Elizabeth Danze

Webinar Organiser